Saturday, March 31, 2007
i have a big head and little arms
sometimes when you watch cartoons you cant help but to let that
lilttle kid
in you come back out . i know i do =) hehe its just the joy of watching cartoons with that kid-like mood .
i went with Cheryl and Neal to Cathay Cineleisure to watch
"Meet the Robinsons"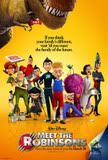 i tell you the person who wrote the script is a fudging
geniuses
. the things that they come out with is histarical i tell you you people out there have to go and watch it man !!!
I just found out that The Curve has
no fast food restaurants !!
0_o ...we had to walk all the way to Ikano just to eat stupid
A
&
W
that wasnt even filling and we had to go to IKEA to have what i think one of the best hotdogs around , who can resist having a hotdog that lets u put as much condiments that you want !! WHO U TELL ME WHO!!! nia sing !!
its gonna be abit lonely in school coz Cheryl is leaving =( but Amir and Aiman and the whole gang still there is ok la !!! still as noisy as before !! LOVELY MATE!!! no problem=)
nia sing...
6:02 PM
Sunday, March 25, 2007


some how i come to the realization that until now for the past god knows how many centuries ive been going to the gym that

the towels there smell like cookies

?? haha and im gonna come up with some conspiracy theory that the club sent their towels to a

cookie factory

so that they will be washed in cookie water and when u use the towel to wipe your sweat after a long workout you will be tempted to eat cookies after your workout and

you'll gain weight

that youve lost and working out would be pointless.Never the less you will have to pay the club to use their facilities and you will keep paying and paying just to use the gym but instead gain more weight from the tempting smell of cookies from the towel .....ok....yeah.....

anyways yesterday

sports day
was probably one of the best sports day ive been to ?? i dint take any pics tough but frankly speaking

i really really miss police cadet marching

back in Cahaya,damn

YOU

people wait once our cadet kor in Sedaya is well establish, we will beat Cahaya down

like a fly and a electrical fly swat.

BWAHAHAHAH!!! *only if Alex Leong is no more in charge la* but wtf its all in good fun


7:15 PM





Friday, March 23, 2007





i think i just got

OWEND

by a

4 year old kid

whose drum skill can beat me anytime,anywhere,anyhow and ITS SCARY!!!



i think im just gonna sit by a corner and weep haha


5:58 PM





Wednesday, March 21, 2007





satisfy your partner,be a real man



Yes my dear people i have just come to realize that people take the time to send you email's that are pleading you to buy there products that so happen to help u improve your

sex relationship.



Does anybody even believe that kinda thing now days ??



perhaps i should also mention that the founding of

tongkat ali

may be the next best probably the next best thing next to

Vigra

and

H

oo

ters

.

Malaysia should be very proud that they have finally found a product that will increase our population by god knows how many percent.i mean is not like our population is almost overcrowded allready but yet they still wanna make more babies then ever . im guessing Malaysia wants to be a country that can be proud to say that broke the record of having the most motorbike stuntman in the world .


11:44 PM





Thursday, March 15, 2007





why does yin wanna know wats in my bag ?=)



What is your bag?


Its a black color bodyglove bag which was bought by my mum in Pinang last year .Its got a really really cool design and it cost i think RM70++ *lov it*





What's in your bag?
hahahhahahaha GOOD question .....let me see....(u'd kinda be disappointed coz i dont carry much *DUH*)

An extra shirt *just in case*
Mp4 Player

Earphones
drumsticks*if i go jamming*

maybe a half eaten cheeseburger ?

coins
a packet of chewing gum

my nike jacket that i use in the rain

camera ??

pencil,pen
sweet wrapper

sweets

i think thats bout it =) hehe




7:38 PM





Friday, March 09, 2007





tagged.....*sounds like im branded??* haha





LAYER 1 : ON THE OUTSIDE

Name : Jirwan


Birth Date : 31th May 1991
Current Status : single and available
Eye Colour : Hazel Brown
Hair Colour : Black*but i do see abit of red donno why*


Right of lefty : Righty but play hockey with left*haha im NOT normal,im spacial*


LAYER 2 : ON THE INSIDE

My Heritage : Malay


My Fears : clowns that eat people


My Weaknesses : sleep


My Perfect Pizza : cheese cheese and 100% cheese




LAYER 3 : YESTERDAY, TODAY, TOMORROW

My thoughts first waking up : "damn im still alive,thank god!!"


My bedtime : Depends would you count past midnight early? =)


My most missed memory : Banyak la bang way to many






LAYER 4 : MY PICK




Pepsi or Coke : pepsi

McDonald's or Burger King : Burger king
Single or grouped dates : both


Adidas or Nike : Adidas & Nike


Tea or Nestea : Nestea
Chocolate or Vanilla : Vanilla
Cappuccino or Coffee : Cappuccino*class sikit XD*


LAYER 5 : DO YOU...
Smoke : it remains a secret


Curse : its not a daily routine but i do abit here and there


Take a shower : eyeap!!


Have a crush : eyeap


Think you've been in love : so many many times.


Go to school : yes...u lucky collage people out there...YOU WATCH OUT!!


Want to get married : eyeap i wanna spread my minions around the globe !! *kidding la but i do wanna get married*


Believe in yourself : Heck yea
Think your a health freak : abit...sometimes...maybe..hehe



LAYER 6 : IN THE PAST
Drank alcohol : yeap


Gone to the mall : yeap
Been on stage : yeap
Eaten sushi : yeap


Dyed your hair : YEA!! *i looked retarded tough*



LAYER 7 : HAVE YOU EVER

Played a stripping game : no....not yet hahaha JUST KIDDING
Changed who you were to fit in : Nope i like being myself



LAYER 8 : AGE YOU'RE HOPING...

To be married : i donno i was thinking 27 ??



LAYER 9 : IN A GIRL....
Best eye colour : water blue or apple green
Best hair colour : blonde and long or black and long
Short hair or long hair : long hair





LAYER 10 : WHAT WERE YOU DOING...




A minute ago : hitting my keyboard

Hour ago : At Myspace.com
4.5 hours ago : at the Mosque


1 month ago : At Asian Winter games Chang Chun


Year ago : in a screwed up skool



LAYER 11 : FINISH THE SENTENCES...
I love : My 2 pairs of drumsticks,my hockey stuff,hockey,my iguana,my room,my family,frens,stuff.....


I feel : like playing drums while eating skittles
I hate : human eating clowns,En Aiza Rizuan * screw that BIATCH!!*
I hide : my secrets,and a dark past


I miss : snow..:(
I need : to go to the BEACH!



LAYER 12 : TAG 5 PEOPLE


Sher lyn!!


Julian


Aimee


Yin


eelain boo





4:41 PM